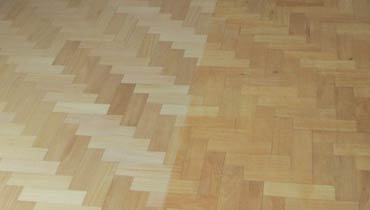 As a businessman in different branches, which require a lot of visual presentation for attracting customers, our commercial clients and we have the same goals. We are sure this also applies to you that we want to create a loyal customers network in London, to improve and to offer our clients the best possible outcomes. We believe that the good name works by itself for the company, but building fame is not that easy and it requires years of hard work which ends up in successful projects and pleased clients every time.
We love to see our clients are as motivated as we are for achieving perfect outcomes and they don't spare efforts and ambitions to offer their clients high quality. If you feel the urge for a positive change for your business, if you want to change your approach to even more professional and advanced, we are here to help you in London! We provide excellent sanding for retail and showrooms, so we can assist your business to grow and to have the proper customer policy.
The most important thing when working with customers is the presentation. As a retail and showroom owner, you probably know that every single detail is important to draw people in with the promise of professionalism and competency. You may be surprised how close to that idea our work policy is. We select for our commercial clients in London a special portfolio with amazing and impressive projects to showcase the quality of our work. Going through our portfolio and a consultation with our experts is the first stage of the sanding for retail and showrooms plan. We want to ensure your informed choice and that way to meet realistic expectations.
The next step is to provide a completely free site visit in London so we can diagnose the condition of your flooring and suggest the best sanding strategy, depending on the type of wood floors, their age, previous treatments and the traffic level. This is the way we can provide the most effective and timely service, excluding unnecessary and expensive stages and including only the best equipment, products and approach for your individual case.
Sanding for retail and showrooms demands time and this tends to be the most stressful feature of the flooring service. Don't worry, we designed a special sanding strategy for our busy schedule retail and showrooms clients, which provides the maximum outcome in minimum time and a lot of discipline and organisation.
In addition, we provide sanding services even during holidays or after your working time, so we won't interfere with your working process. Wood Floor Sanding London counts only on high-quality sealing and staining products, which are completely safe and high traffic-resistant. For sanding for retail and showrooms in London we use modern dust-free equipment to minimise the amount of sawdust.
Don't hesitate to contact us on 020 70360625 or info@flooringservices.london if you desire perfect looking wood flooring and maintenance for your business.
Served Areas
City of London, Westminster
Barking and Dagenham, Havering, Newham, Tower Hamlets
Hackney, Redbridge, Waltham Forest
Barnet, Enfield, Haringey, Islington
Bexley, Bromley, Greenwich, Lewisham, Southwark
Kingston upon Thames, Merton, Richmond upon Thames, Wandsworth
Ealing, Hammersmith and Fulham, Hillingdon, Hounslow, Kensington and Chelsea