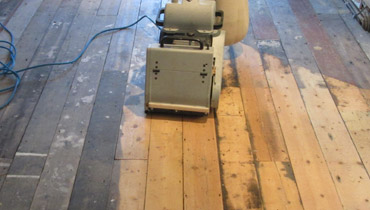 Solid wood is a great material option when it comes to flooring. It adds simple elegance and warmth to the room. Also is really easy to maintain and it is a durable and long-lasting product. Solid wood timbers are multifaceted and versatile and their simple and classic look works like a perfect background for bold furniture and eccentric decorations.
On the other hand, solid planks, as a product made completely from real wood, brings the natural and one of a kind rustic vibe to your house and it is a great storyteller. Wood's genuine structure, pigmentation, texture and feel can make your floors a statement piece and a focal point of the room. With that being said, you definitely want to pamper your interior from time to time to save the initial beauty wood comes with. We call solid floor sanding the ultimate SPA pamper for your floor. It works like face lifting, creating a smooth and sleek surface for the upcoming procedures. Get advantage of our beneficial services and book your sanding service now - 020 70360625.
Another great feature of hardwood is that, unlike engineered wood, solid wood can be sanded more often, because it is made completely and only from real wood timbers. That is the reason our solid wood restoration system is a great option for you. Sanding could be required for newly installed constructions in London and also for old and already worn ones, which need a change. Sanding is the process of treating the hardwood with sandpaper machines until creating a perfectly smooth and levelled surface.
Why your floor needs that? Sanded ones are least likely to get damaged or dislocate with time. Also, sanding removes the worn, dull and dirty top finish and prepares the bare wood surface for a new one. Another reason is to experience the hardwood sanding process as renovation because it removes fine and deeper scratches and prevents wood cracking. The visual result after resurfacing and the next steps our staff offers you in London like sealing and painting is brand new-looking, shiny, clean and even more durable and solid flooring you will enjoy a lifetime.
Why choose us for renovation projects in London?
We use super modern dust-free machines and first class quality products.
We provide timely and effective job on affordable price.
We pay attention to every detail and even provide hand sanding for challenging angles and rooms.
We have an individual approach and respect our client's desires and needs.
Wood Floor Sanding London makes your solid floor restoration plans and expected best results come true! Contact our customer service through our site or on 020 70360625 for more information and book a free site visit in London.
Served Areas
City of London, Westminster
Barking and Dagenham, Havering, Newham, Tower Hamlets
Hackney, Redbridge, Waltham Forest
Barnet, Enfield, Haringey, Islington
Bexley, Bromley, Greenwich, Lewisham, Southwark
Kingston upon Thames, Merton, Richmond upon Thames, Wandsworth
Ealing, Hammersmith and Fulham, Hillingdon, Hounslow, Kensington and Chelsea